I first read Mrs. Dalloway in my late twenties, after the idealistic phase of early adulthood and before I had much perspective on life. Virginia Woolf's novel follows an older woman, as she prepares for a party she's throwing that night. Through stream of consciousness, the reader learns of her early interactions with some of the guests at her party. As a youth, she had three love options. (Well, if we're being honest, she only had two.) The person she seemed to feel most affection toward was her friend, Sally Seton. As a woman in the late 1800s, of course, this match would have brought her poverty and ruin. Her other two options were male: Peter Walsh, a passionate man whose neediness would have driven any woman up the wall by year-two of marriage; and Richard Dalloway, a nice—although a bit boring—man who was kind and had the means to support a wife. The latter was particularly important to women of that era, as it was unusual for them to secure financial independence.
As a woman in the 21st century, who had the privilege of earning a Ph.D., living on my own, and owning a car, I recognized Mrs. Dalloway's plight but did not directly relate to it. I felt bad that she could not marry Sally. Peter just reminded me of bass players I used to date. I can understand the initial appeal of that archetype: broody, dark, artistic. In my experience, though, those traits eventually morph into whininess and immaturity. That type of man becomes tedious and a relationship with him, laborious.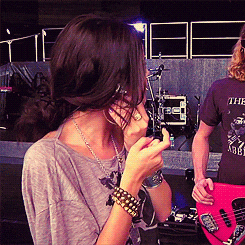 Given that new same-sex marriage laws were over a century away, I think that Clarissa made the right choice. Not only did she make a good business deal (an aspect of marriage that we oft forget in contemporary times) she chose someone who gave her space and respected her independence, which Clarissa deeply cherished.
However, when I taught Mrs. Dalloway, a few years later in an intro to lit class, my 20-year-old students had a very different reaction. They glossed over the whole bisexual aspect of Clarissa's narrative and zeroed in on what they considered a crime. In their words, she had chosen money over love, and for that act, they could feel only disdain. I couldn't figure how they could not appreciate Clarissa's decision. From my point of view, she saw beyond her moment of passion for Peter (which she admits, years later, still burns) for a relationship that made her happy with a man whom she also loved (although perhaps not as hotly as for Peter). What I understood, then, was the limited perspective of the very young. It's definitely not due to a lack of intelligence. I think that, only with time, does one truly begin to understand happiness. Clarissa played the long game. She found a man who loved her, and, perhaps more importantly, gave her space to love herself. Had I read Mrs. Dalloway earlier, I don't think that I would have understood the finer nuances of love and happiness. I, too, would have lamented the loss of the bass player…uh, I mean, Peter Walsh. 
Recently, I taught Woolf's "Professions for Women" (taken from a speech she delivered to The National Society of Women's Service in 1931) which is another work I haven't read since grad school. I remember liking it and experiencing some kind of "girl power" reaction to the notion that women need space (see her essay, "A Room of One's Own") and independence (in the form of a salary) in order to truly reach their creative potential. I read it now at 43 years old, six years shy of the age that Woolf wrote it. The first thing that struck me about the speech is that she begins the way women often begin now: she justifies her work. Don't get me wrong; I think she does so in order to shine a light on the patriarch's misgivings regarding the expansion of "women's work" beyond the domestic realm. Even so, it rattled me. I could hear my own voice in her sentiment, how many times I had to prove I was doing no harm in my work. I was just going through grad school. I like poetry; I'm good at teaching. I can make a living at the latter. I also had to prove that I was intelligent—more so than the men around me, just to break even—but also appear that I was somehow not intimidating in that respect. I had to show deference without presenting as "available" to some of my male professors, while at the same time, not "act like a bitch." (I confess that I often chose to disregard the latter, when pressed for time.)
What struck me the most was Woolf's description of the "Angel in the House." In Victorian times, the poet Coventry Patmore, dreamed up the Angel in the House image as the perfect woman who essentially sacrifices everything for her man, while maintaining her beautiful smile. Damn, I would bet money that if I told a group of intro to lit students that the Angel in the House was created five years ago, they'd believe me (at least the women would, and I'll bet, many of the men). 
Virginia Woolf suffers with this bitch's…uh…angel's voice in her head claiming backwards garbage like "My dear, you are a young woman. You are writing about a book that has been written by a man. Be sympathetic; be tender; flatter; deceive; use all the arts and wiles of our sex. Never let anybody guess that you have a mind of your own. Above all, be pure." One thousand memories come to mind of times when that voice was not only in my head but speaking right in front of me. I remember one male student claiming that I was not "being very nice" when I told him that his thesis statement lacked an argument. My former female boss once told me that, despite the clear policy allowing me simply to decline an administrator's unreasonable request on behalf of a student, I should, instead, play email tennis for days until the other party "believed that they're the ones who are telling you it's a bad idea." Virginia Woolf states that "Killing the Angel in the House was part of the occupation of a woman writer." Although sometimes the Angel in the House is impossible to ignore (especially when they are your flesh and blood boss) I agree that the ghost of any such angel needs killing, even in 2018.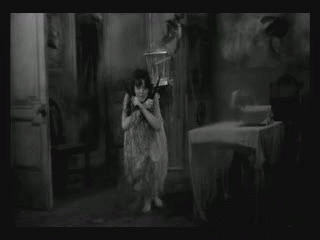 Near the end of her speech, she addresses the women in the audience, telling them that she has stressed her professional experiences because "they are, though in different forms, yours also." In 1962, biologist Rachel Carson published her book Silent Spring, which warned of the harmful affects of (now banned) DDT. The onslaught of criticism often included "rebuttals" that claimed that a woman without children couldn't possibly care about humanity's future, and therefore, her study is bunk.
Now, we live in a time that is moving very quickly. Women are standing together more often, and the world is propelling forward. Nevertheless, I feel disappointed that Woolf's speech resonates with me now, nearly 90 years after she gave it. However, I am heartened that the closing of her speech expresses the same hope that I feel for the future of my female students: "But this freedom is only a beginning—the room is your own, but it is still bare. It has to be furnished; it has to be decorated; it has to be shared. How are you going to furnish it, how are you going to decorate it? With whom are you going to share it, and upon what terms? These, I think are questions of the utmost importance and interest. For the first time in history you are able to ask them; for the first time you are able to decide for yourselves what the answers should be." 
After the 2008 election, Oprah Winfrey asked prominent feminist, Gloria Steinem what she thought about republican party's questionable vice presidential nominee, Sarah Palin. Steinem's response reminded me of why I so admire her intelligence and thoughtfulness. I expected her to criticize Palin, but instead, she said that it will be interesting to see if Palin recognizes all the different ways that she had been used during that election. I never forgot that response and have often thought about the different ways that women are used on a daily basis. Sure, everyone gets used, but for women, it cuts down to the bone of our existence. The heart of the argument that excuses the mistreatment and manipulation of women claims that we're not as human as men. We don't deserve the same rights and privileges because, by nature, we are less worthy. It's taken me into my 40s to get a clearer picture of the verbal gymnastics I had once mastered just to get my foot in the door, the physical agility it's taken to maneuver around men's wandering hands, and the alertness to outwit their stalkings. I honestly cannot imagine spending my energy toward those life-draining tasks any more. Age is a privilege. I'm a bit more tired, physically, but as a consequence, it affects my willingness to shoulder other people's crap. I have too much writing to do to justify managing both.
Of course, at times I still do shoulder the nonsense. I'm still deciding how to furnish my room and with whom to share it and under what terms. And I'm living in an exhilarating time of rapid change, just as Virginia Woolf was. I wonder what she would think of us now.